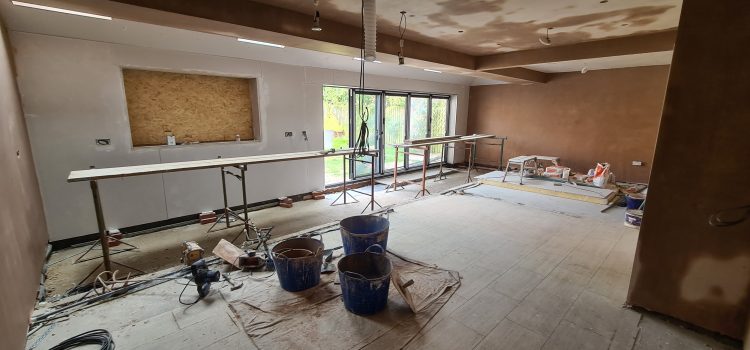 Walls are down, floor taken up and plastering done. Underfloor heating going in tomorrow.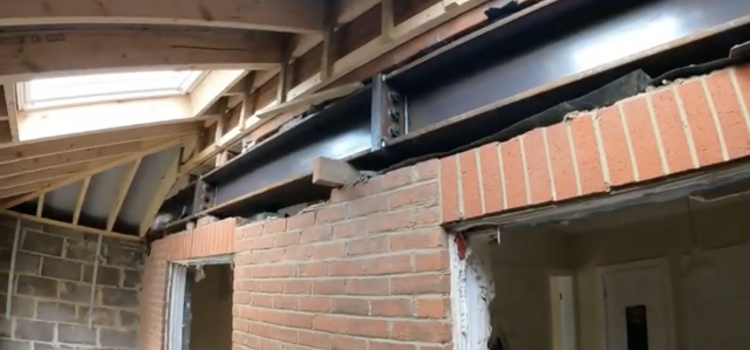 Steels across the back are in. Walls starting to come down.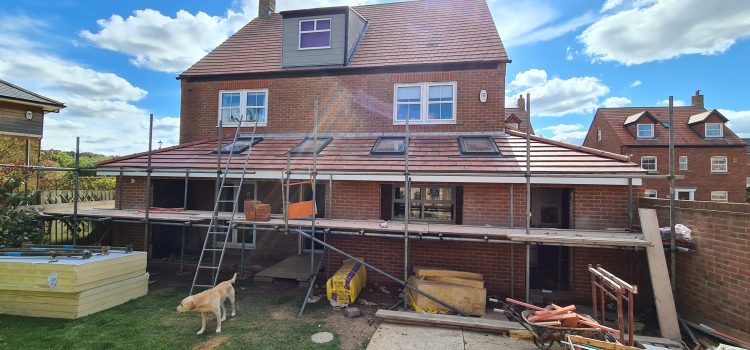 Bit of a break up in Bamburgh for a week or so, in which time the roof was mostly finished off, Velux windows in and openings boarded up.